I Cruised On Virgin Voyages To See If It Was For People Like Me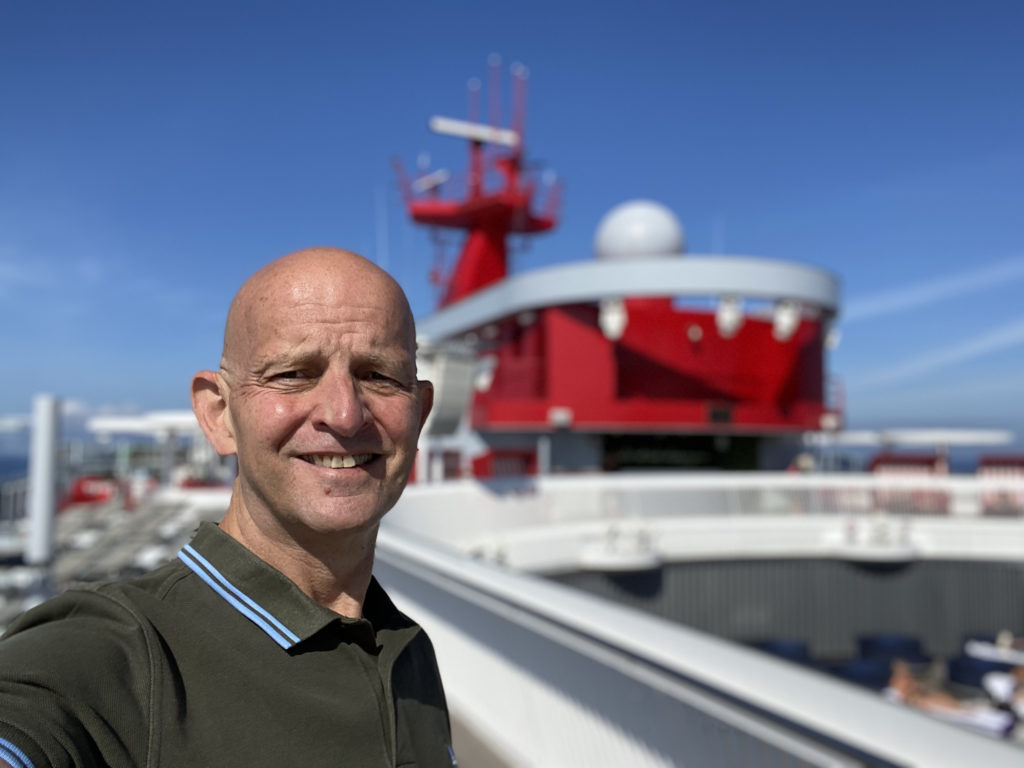 I Cruised On Virgin Voyages To See If It Was For People Like Me
Ever since Virgin Voyages came into being, I wanted to know if cruise passengers like me are either too old, not party animal enough or will simply just feel out of place on the line.
So, when Virgin Voyages asked if I wanted to cruise on Scarlet Lady at their expense, I said yes. It seemed a low-risk way to find out before splashing my own money on a longer cruise.
It didn't play out how I expected it to, but I did come away with the answers.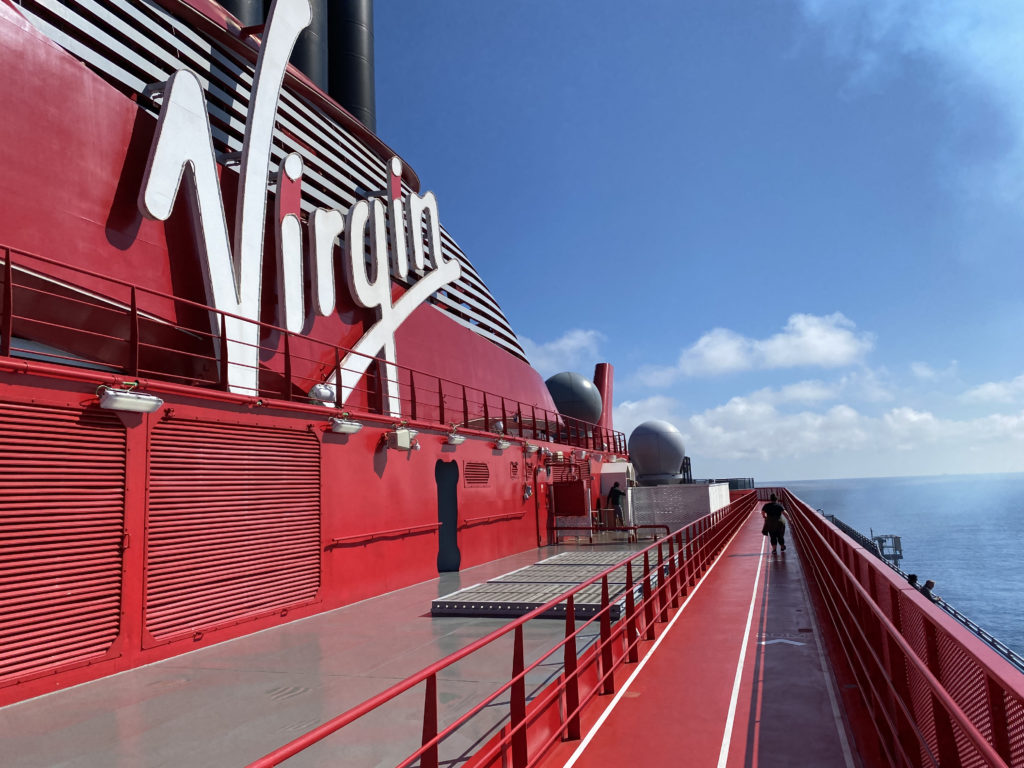 AGE
My biggest concern, to be frank, was I was worried if would I be too old, or if not stand out as one of the oldest on board.
I had though seen Virgin Voyages spokesmen in interviews denying the line was for young Millennials, but was for anyone who was "young at heart". But wasn't sure what that really means and if I was.
But, I figured, if Virgin Voyages are asking me to cruise, that should be at least one good sign on the age or too old front.
I figured that as they are adult-only line, it may largely exclude a big chunk of people in their 30s and 40s anyway, as they are more likely to have kids. So, it could mean the biggest group on board would be people post kids – so older – by definition.
I also wondered with Virgin Voyages being a premium line, and fares reflecting that, if that would made them appeal and be affordable more to established cruise passengers (like me) rather than the younger set. Their fares include all dining, Wi-Fi, gratuities, fitness classes and water, sodas and juices.
Growing up with Virgin
It also struck me that Virgin is a brand that people around my age are the generation that grew up with them. We were young as Richard Branson emerged and took on established brands and broke the established rules – and we lapped it up. So, was it more likely we would want to be there on their cruise line, even more so than younger generations?
With all that in mind, I boarded Scarlet Lady and immediately my age fears were eased, as I saw loads of people like me also boarding. I estimate by far most passengers on my cruise were in the late 40s to early 60s age range.
Diverse mix
Also, versus other lines I have been on recently, the spread of age range appeared wider, and traveller mix more diverse. There was also a fair smattering of people in 20s and 30s, many LGBT couples and groups, lots of solo travellers, multi-generational families with grannies well in their 70s and older in tow, but the bulk of people on my cruise were couples in 40s, 50s, into their 60s.
So, age wise I started to relax and settle in, knowing I was not out of place on Virgin Voyages by age alone.
But I was still a bit concerned by the "Young At heart" emphasis they were making. Were these all going to be party people? Would it be a constant party all over the ship, and all day? As, I really am not a party beast.
There are two things that stood out during my cruise on that front.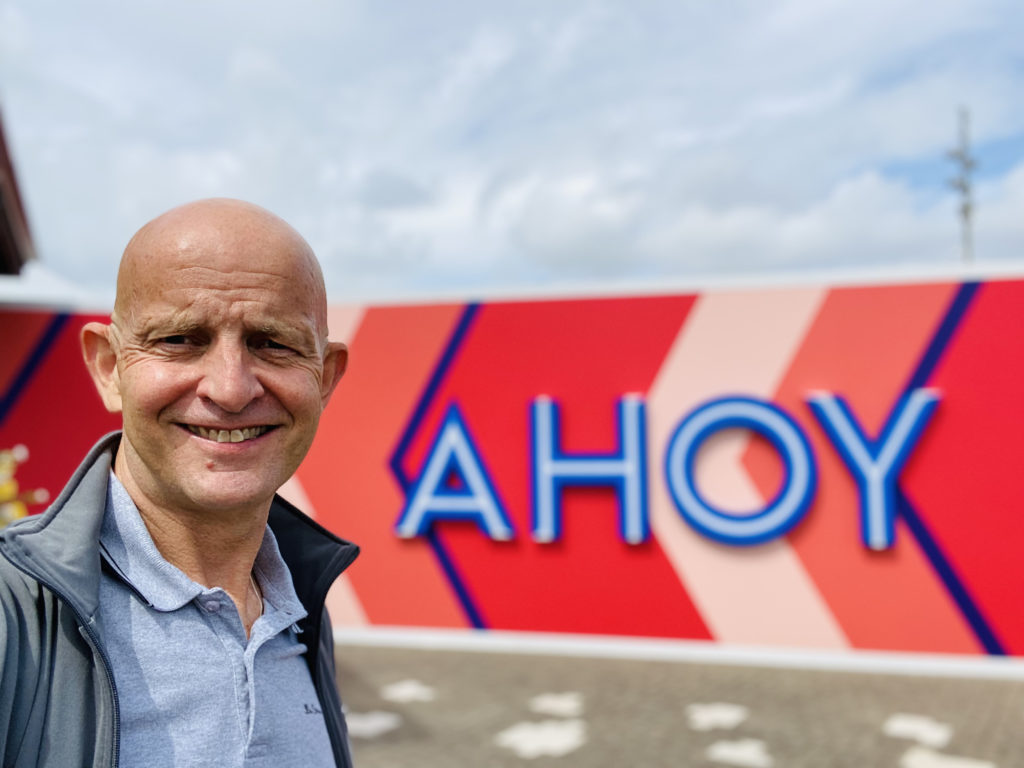 PARTY ON
First, while you can party if you want to, it did not define the ship nor the daily program. Virgin Voyages is not a party ship as such.
Party events were there, but later in the evening. Instead of one or maybe two on other lines, there was some sort of themed party out on the pool deck most evenings after 10 or 11pm – and then The Manor, the nightclub opened into the early hours too.
Before that, the evenings, just like on other ships, were really all about dining and going to shows.
No main dining room
The big change on Virgin Voyages though is how you dine. There is no Main Dining Room, instead there are 9 dining venues to choose from, which are all included in the fare.
These are The Wake (steak and seafood), Razzle Dazzle (vegetarian), The Test Kitchen (6-course tasting menu), Pink Agave (Mexican), Gunbae (Korean BBQ), Extra Virgin (Italian), The Dock (Mediterranean meze), The Pizza Place and The Galley (food hall / buffet with 8 stations).
So, instead it's like going speciality dining every night, or if you prefer to the buffet. That suited me as I liked the variety and being able to do that without extra costs, plus I found the food good.
This approach added to the growing feeling of the line being for me, as they are catering for travellers like me that enjoy varied, cosmopolitan, and international cuisine. It is not basic and plain food, and not fast-food.
Shows and entertainment 
The shows helped too. They take place in The Red Room, a theatre space that gets changed around based on the show. Shows are not the usual cruise Las Vegas revue style but quirkier and edgier, like the acrobat-based "Duel Reality". I liked this shift as feel those usual cruise revue shows are all a bit too similar and dated, and felt again that this change was aimed to travellers who want something less predictable and more adventurous, and like me, are tired of those themed review shows.
Talking to other travellers, the liking of their shows was not defined or different by age.
There was cabaret of some kind most nights in The Manor, as an option too. Some were classic circus acts and others by singers, but also some were more edgy like "Never Sleep Alone" a sex and relationship therapist. This one was more divisive, but again that seemed more based on attitudes than age, as people willing to get involved in the audience participation segments crossed all age groups.
But the format of the evening actually felt very familiar and is the same as on other cruises I have been on: dinner, shows, drinks in bars with live music or by having a flutter in the casino. And I headed to bed as the party people started that phase of their evening.
So, I did not feel out of place as a non-party person on the ship.
GET PHYSICAL
The second thing I found was that most of the activities are centred around fitness and wellness, and there seems to be less for other interests. So, did this make me feel the line was not catering as well here for me and travellers like me?
There are many fitness facilities around the ship with inside and outside exercise spaces, a 250-metre long raised running track, basketball court and spa (of course).
You'll also find a pool area called the Aquatic Club with two pools, though these are not as large as on some similar sized ships and were not suitable or designed for exercising in.
There were between 10 and 12 fitness classes every day and 4 – 6 wellness seminars too.
Fitness
I like to work out on a cruise, and so this catered for me and fitted the way I cruise, and I loved there was no waiting for equipment, and lots of choice.
However, there were less non-fitness organised activities than on other traditional cruise lines, certainly on my cruise. There were some but much less so. This did not concern me as I don't usually take part in quizzes, craft, bingo, deck games and so on. But for some, I could see that it was an issue. Several people around my age I spoke to said they missed not having more.
Young at heart
It felt to me that Virgin Voyages expects the "young at heart" traveller to have wellness and fitness as the higher priority of things they want to do, compared to other more traditional cruise entertainment.
They could well be right, as on my cruise, despite there being so many fitness classes, they were almost always fully booked. While things like the quizzes, bingo and deck games would be much less well attended. So, I increasingly felt that while the line is not defined by age, it did seem it was more for some travellers than others.
While this area suited me and what I like to do on a cruise, I can see that this mix would not be for others.
No dress code
One big change for me versus other premium and those established lines that I also did not mind was there is no dress code. You could wear what you wanted, within reason, I am sure!
I, like pretty much everyone, dressed smart casual in the evenings, much as I would when going out to a restaurant back home. It was interesting seeing how people also did that, despite there being no code. This was true across all age groups, although I'd say the younger probably got more dressed up than us older lot.
All of this brought me to a realisation and conclusion on my age and fitting in fears.
FITTING IN
Firstly, I should not have worried that my age would be against me on Virgin Voyages, and you should not worry about that. I do suspect they will, as with my cruise, attract a slightly lower average age than on other long-established premium lines, but we are not talking decades younger like some had thought.
Fit though is important. I felt I did, but others who really enjoy the classic cruise experience and ships may not. Those who prefer some form of dress codes, Main Dining Rooms where they have a regular table, can build a relationship with the same dining staff, and have more classic menus rather than having to book and navigate regional and themed speciality dining every night and where activities are less fitness and wellness focused may not find this a good match. Though, this is not just an age but preference thing.
I liked the dining options and I enjoyed the fitness focus. I liked the modern twists in shows and entertainment, and I liked the energy. And, that I did not have to be a party animal to have a good time on the line.
I'm not sure if that is what being "young at heart" is, but it worked for me.
ABOUT TIPS FOR TRAVELLERS
—————————————–
Gary Bembridge's Tips For Travellers aims to help you make more of your precious travel time and money on land and when cruising the oceans or rivers of the world. To help you, in every video I draw on my first-hand tips and advice from travelling every month for over 20 years and average of 10 cruises a year.
BECOME A TIPS FOR TRAVELLERS MEMBER
————————————————————
Sign-up as a Channel Member to get perks: https://www.tipsfortravellers.com/Join
Become a Patron on Patreon and get perks: https://www.patreon.com/tipsfortravellers
BUY MY CRUISE-THEMED T-SHIRTS
————————————————
Check out my T-Shirt range: http://bit.ly/TFTStore
FOLLOW ME ON SOCIAL MEDIA
——————————————-