First-Time European River Cruise Need-To-Knows
Discover my 8 Top First-Time European River Cruise Need-To-Knows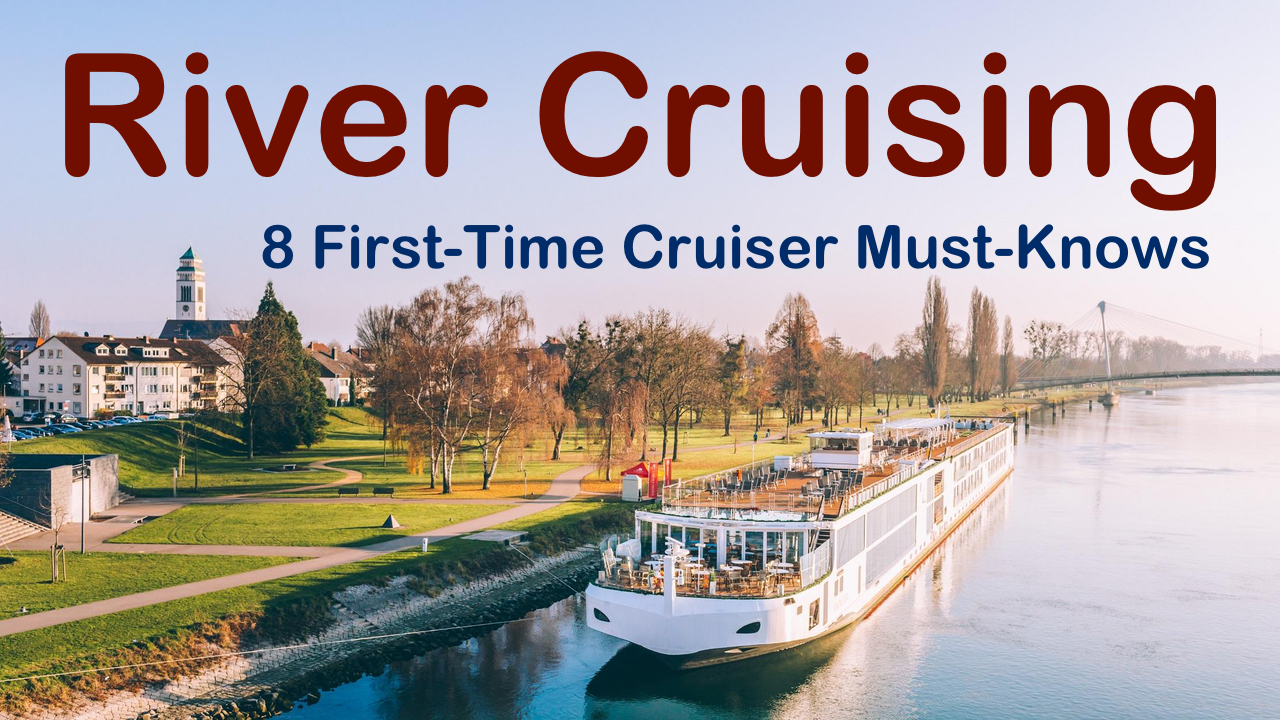 Watch my Video about First-Time European River Cruise Need-To-Knows
Watch on YouTube: https://youtu.be/JI18q6LGTs0
Ocean versus River Cruising
River cruising is very different to ocean cruising and it's much closer to an escorted bus tour around a particular region. It's a more curated experience with less choice and options. Your whole day is more planned, and it is a more regimented and organised experience, similar to going on a tour around the region or a bus with a guide.
You travel shorter distances than you would on an ocean cruise. Across a week you might only travel a couple of hundred kilometres, whereas on an ocean cruise you often travel many hundreds of kilometres every day as you move between the different destinations.
It is a more intensive look at a particular region. It is a very different experience. Don't think of it as an ocean-style cruise on a river.
Choosing a River Cruise
The way that you choose a river cruise line is very different, and it's very much around always how you'd choose a hotel that you want to stay at. Do you normally like to travel in a three-star, four star or five-star hotel? Do you like to travel in a traditional decor hotel or a modern contemporary hotel?
In practice river cruise ships are largely the same, and they largely have to be the same because they have to be a certain length, width and height to go along the rivers. As you look at the different river cruise ships, they look incredibly similar from the outside and their structure and facilities inside are very similar. You have a dining room, lounge perhaps a small library, some will have a fitness centre, and some may have a second dining room.
You're not really choosing a river cruise line based on the facilities, you're choosing it first of all based on budget and style. Do you like a very plush five-star experience, and do you have the budget for that, or are you looking for something much more on the value side and more three stars?
When you come to choose a river cruise line, you're choosing it based on your style of travel (three, four- or five-star travel), your budget and then the design and look of the ship once you're on board.
Expensive
When people look at river cruising, many think it looks incredibly expensive.
River cruising is a relatively expensive way to travel, however, you need to look beyond the headline fare because you'll find river cruising is largely all-inclusive.
You'll normally find on most cruise lines they include your accommodation, all your dining options and at least one excursion per port included within the fare. They will have Wi-Fi included, most of the cruise lines will include wine or beer with your lunch and your dinner, you'll have 24-hour tea and coffee making facilities often with all snacks.
What's excluded are usually things like gratuities, obviously on-board shopping or if you do go for extra excursions. They may offer premium excursions. For example, on a recent cruise I was on we had the option of going to a classical concert in Vienna.
When you look at the cost of a fare, bear in mind that a lot of the things that you're going to pay extra if you go ocean cruising is included in the fare.
People often think my goodness that's quite expensive but look at the inclusions.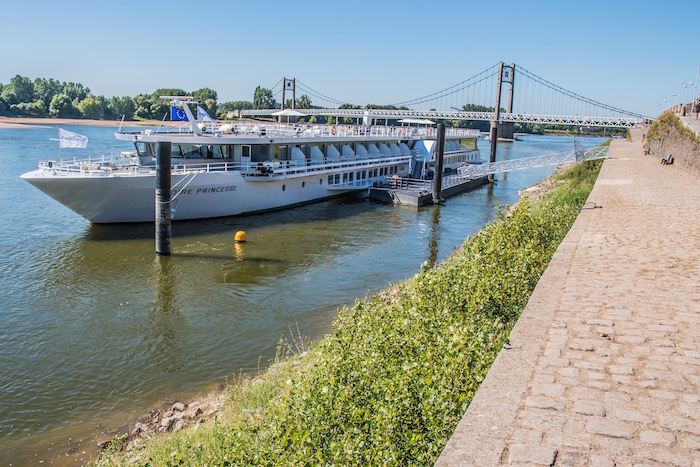 Places not Ship
The next key thing that I think people coming to river cruising for the first time should really focus on when you look at which itinerary you going to do is to really focus on the places that it goes to, how long you're going to be calling at them and also take a look at the excursions that are offered
and understand where they're going to take you and what you're going to see. Are they going to take you to all the important must-see places?
I recommend that you understand to what degree there is cultural immersion on the cruise. Some cruise lines will make sure that every day there's a local menu and they'll bring onboard local entertainment. For example, on a recent Viking Danube cruise, every single day there was a local menu choice with a starter, a main course and a dessert which was specific to the very town or place that were going through. They would bring on board entertainers from that region who would be singing or dancing.
I have been on other river cruises where it has been less so because its speciality is say French cuisine, and that's what they keep having every day.
Very importantly, understand the degree of cultural immersion and what the actual enrichment program is on board.
Best River
In my opinion, first time two cruisers should focus on two key rivers: The Rhine and the Danube. There are many rivers that you can cruise on around Europe, but the Rhine and Danube are the
two big classic ones.
The Rhine is fantastic because you get great historic stories and beautiful castles, especially along of the world heritage stretch of the Rhine River. The Rhine is an absolute must do as it's very rich in beautiful castles and incredible scenery.
Then there's the Danube with the classic trip between Passau and Budapest. It takes you through some beautiful parts of Europe but, very importantly, you visit three critical capitals: Vienna, Bratislava and Budapest.
Which of those two rivers are my favourite? It depends which one I am currently on because I love both of those itineraries!
Water Levels
The next thing is a kind of watch out. I have a whole article which talks about lots of a watch-outs about river cruising, but probably the biggest and most important one of all for a first timer to river cruising to understand is that water levels can play havoc with your itinerary. So, either too much water or too little water.
You'll often find there's times of the year, or even certain years, when itineraries are thrown all over the place. For example, in 2018 there was a real problem with low water and the river ships could not get very far down the rivers, and sometimes people were being bused to excursions or even changing ships to get them further down the river.
Bear in mind that the water levels could completely throw your itinerary out of kilter. Clearly the cruise companies try everything they can but there's nothing they can do about water levels.
Season
The next key thing that a first-time river cruise needs to know is that the season is relatively limited.
The season starts around about March / April and goes on until about October. Some cruises keep running after October, particularly in December for the Christmas markets and some Christmas and
New Year cruises. Between December and March there's no River cruise ships running in Europe.
A really good time to go, in my opinion, as a first-timer is in May / June and September is a great time to go. At these times it is not manically busy. These ships are all calling on the same places and once you add in the land-based tourists on top, they can be really packed.
However, at these times you have pretty good weather and it's not manically busy. The fares will
also reflect this. You'll find you're probably going to get better value fare, and so bear that in mind when you think about planning.
Passenger Mix
If you're considering a river cruise, an important thing to note is that it is still a slightly older activity and you're generally going to find it's people 55+ and you will find lots of people in their 60s and 70s doing river cruising.
There are some cruise companies who are trying to encourage more families and in the key summer periods they will do family themed cruises, while other cruise lines are trying to introduce more themes like wine or arts to attract a more diverse audience.
In practice it's mostly people in their 50s, 60s, 70s and above. It is in my view very much an adult rather than a family vacation option. Most of the river cruises are going to places which have historic, arts or a cultural slant. They are getting more active, and there's more cycling and hiking options but the excursions are more historical and cultural by nature, and often there's wine and food integrated into these.
It is very much, in my view, an adult experience. Viking have decided to reflect that and all of their cruises, both river and ocean, you have to be over 18 before you go on them.
What about solo travellers? River cruising is still a real challenge for solo travellers because most cruise lines don't have single cabins. Some are starting to toy with those but, generally speaking, as a solo traveller you're going to have to be quite canny do things like sign up for the cruise lines that you're interested in newsletters and talk to your agent and find out when they're doing promotions. Some of them will do no single supplement promotions or they'll do low surcharges.
Solo travel is still a real challenge. Most of the time, and in peak season, you'll find you're paying a surcharge of 50% to 100%.
Final Thoughts
If you found these tips helpful about river cruising, I have many videos and tips and ship tours on river cruising. Take a look at some of those to help understand river cruising: http://www.youtube.com/tipsfortravellers ?
Follow Tips For Travellers:
Subscribe to Blog via Email