Crystal Cruises Tips for Travellers Cruise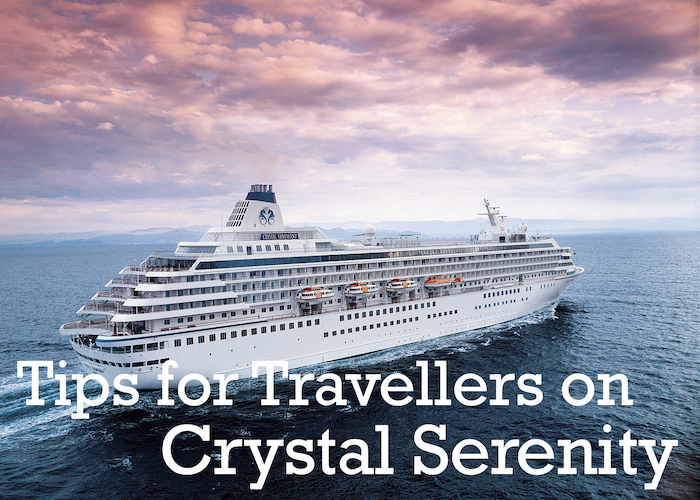 Join me on my next cruising adventure as I sail with the luxury Crystal Cruise Line on their Crystal Serenity ship from Rome to Southampton on the "European Cachet" cruise visiting Porto Venere, Monte Carlo, Barcelona, Gibraltar, Lisbon, Oporto and Bordeaux. I will be on board from 24 August. Follow the journey on my dedicated page where I will share videos, photographs, articles, audio podcasts and finally an eBook all about cruising with Crystal based on the experience.
I would like to know what interests you about Crystal and the destinations I will be visiting:
What do you want to know about Crystal Cruises and the Crystal Serenity?
Are there things you want me to explore and report back on?
What do you want me to ask the senior crew members when I get to interview them?
Which destinations do you want me to focus on and offer insights, tips and advice on?
Leave a comment on any of my social media channels or email me with your thoughts and questions
Declaration: I travelled as a guest of Crystal Cruises on Crystal Serenity on the 12-night European Cachet trip. To find out more about Crystal visit their website and follow them on Facebook, Twitter and YouTube


.