7 Cruises To Consider For Your Return To Cruising (After the Shutdown)
These are the 7 cruises to consider for your return to cruising after the cruising shutdown.
I want to talk about the cruises that I think you should be considering if you're thinking of going back cruising in 2021. I got loads of replies to a survey amongst various people watching the channel, and without a shadow of a doubt, the vast majority of people were talking about returning to cruising in 2021.
This seems to be when people feel that cruising is going to be back up and running, and where procedures will be in place for it to be safe to go cruising again. So, I thought I'd have a think about the best cruises that you should have on your list to consider for your return to cruising in 2021.
I must admit that these are the ones I'm looking at myself, because I think they're the right ones to do. So how did I choose these seven cruises?
Well, first of all, I took a look at the big cruising regions, because there are lots of cruise lines and ships servicing these regions. That means there's lots of choice and no matter what your budget is, or whatever type of cruising you like, whether that's party cruising, more sedate cruising, big ship or small ship, there's likely to be an option for you within all of these cruises.
Secondly, these are destinations, regions, and ports that are very geared up to tourism, so they are more likely to have made that they have got back to operating in a safe, efficient way, fully staffed and just running really slickly.
I also took a look at cruises that I still think are the must-dos in anyone's cruising portfolio – the cruises that I really think should be on your wish list. So, let's take a look at those cruises:
Transatlantic crossing
I think that a transatlantic cruise, particularly a crossing on Cunard Queen Mary 2 should be on the list. The reason I chose this is, first of all, that it's an iconic trip. The Queen Mary 2 is the only full ocean liner designed ship. Every other ship is a cruise liner. But also, and importantly, if you're worried about going out cruising, the advantage with a transatlantic, particularly on the Queen Mary 2, is you only have two ports: Southampton – you can actually go from Hamburg as well, but largely speaking it's Southampton – and New York.
So, the rest of it is up to seven days at sea. So in terms of worrying about different ports and all the complexities of that, a crossing is going to give you a magnificent, cultured, unique experience with lots of dressing up, lots of entertainment and all sorts of things to do. It's also cruising between two really big, well-established embarkation and disembarkation ports, so it's really going to be the least stressful in many ways. A crossing on Queen Mary 2 in 2021 is definitely something that I will be doing.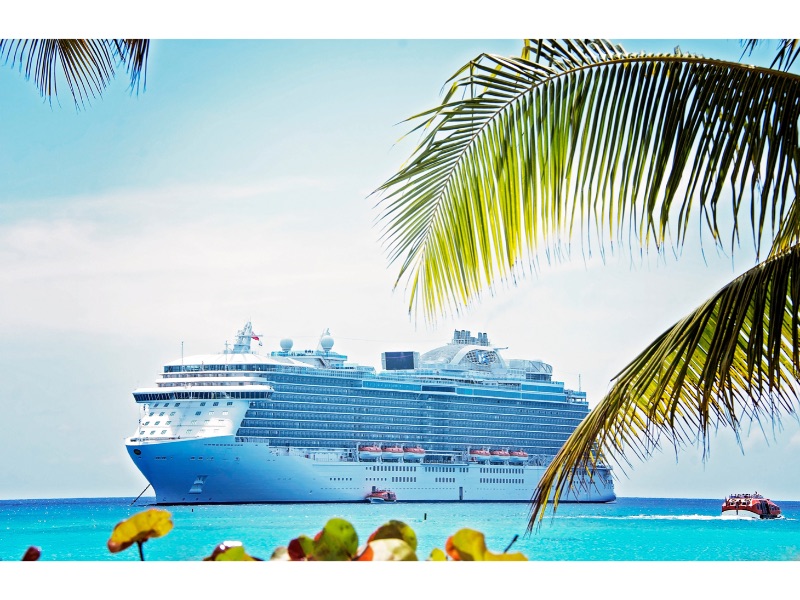 Caribbean cruise
The second cruise I recommend you look at is a Caribbean cruise. You actually have three options here: eastern, western, and southern. The reason I chose the Caribbean is that it was the biggest cruising region in the world before the shutdown and it will be again. So again, it's a region that's going to be ready for us to gear up.
They're so reliant on cruising and I believe that we're going to find this is one of the first regions to get up and running again because of its closeness to the big cruising ports: Miami, Port Everglades, Port Canaveral. It's also a place that people want to go to – with its sunshine and beaches, it's a true holiday region.
There are three different itineraries, but if you're feeling a little bit cautious, why not consider actually going on a shorter cruise?
Western Caribbean. There are many four or five-night cruises, largely out of Miami or Fort Lauderdale, and these will tend to either just go to the cruise line's private island, and perhaps have a little stop on the main parts of the Bahamas, or they might combine just the Bahamas with sea days.
There's also the Eastern Caribbean, normally a seven-day itinerary that's going to include places like San Juan, St Thomas, St Kitts, St Lucia, and St Maarten. If you go on the Western Caribbean, which is really popular, it will go to all the Mexican ports like Cozumel, for example, plus you're probably going to go to places like Grand Cayman and Belize City.
The Southern Caribbean will often be slightly longer cruises to places like Barbados, St Lucia, and St Kitts. So, there's a lot of choice in the Caribbean and it's definitely one to consider – a great sunshine holiday.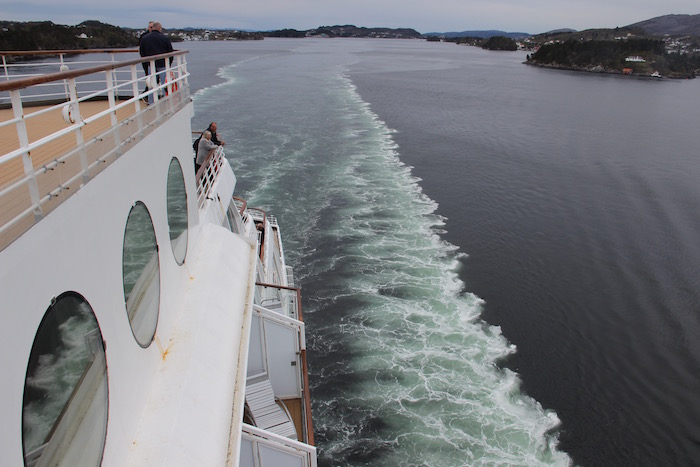 Norwegian Fjords
Of course, you can cruise the Caribbean all year round, but from April time through to about September/October, a lot of the focus shifts to Europe. One European cruise that I would strongly recommend you consider is the Norwegian Fjords. During peak season it barely gets dark at all, and all the time you're sailing through phenomenally beautiful scenery. You go really far inland, so it's a magnificent way to spend seven days. You can cruise the Fjords from various different ports around Europe, for example, out of Southampton in the UK, you'll have a day at sea, then visit various places like Bergen, Flam, Geirangerfjord, etc, then another sea day coming back.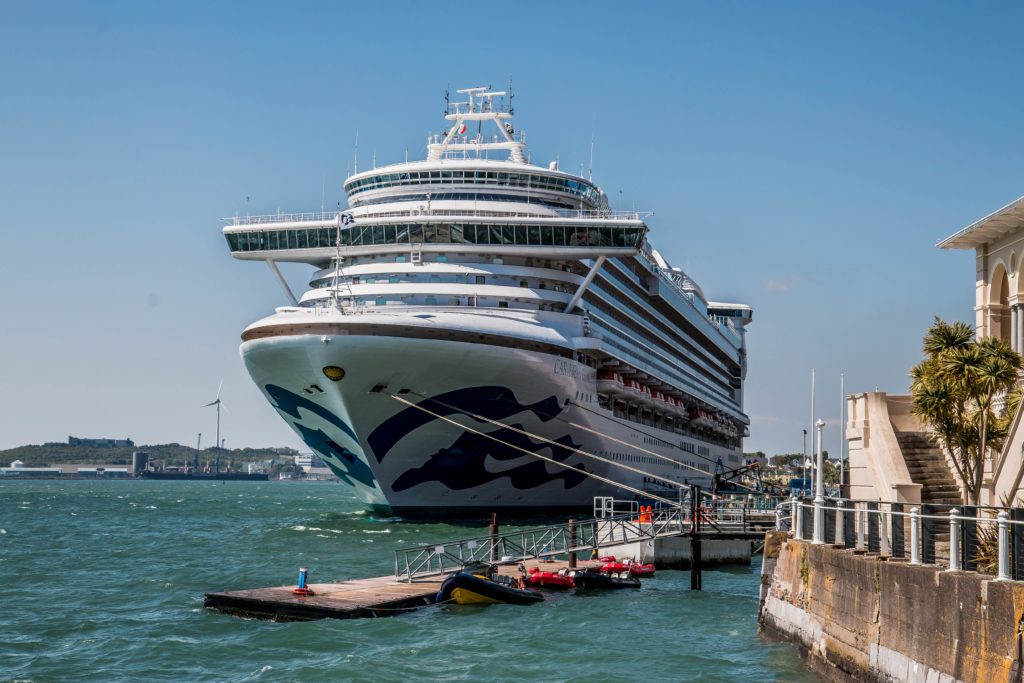 Round UK and Ireland
The other cruise that I think you should consider, and again, this is particularly true if you're perhaps more UK bound or you're including the UK as part of the bigger trip, is a round UK and Ireland cruise. In this season there's a great deal of choice – some will cruise out of Dover or Portsmouth, and some will actually cruise out of Greenwich or Tilbury in London. You will normally call into Dublin, sometimes some other Irish ports, and you'll head right around the top of the UK. You'll go to places like Edinburgh, so you'll get a chance to see Edinburgh Castle, and you might go into places like Newcastle or Wales.
This is a great cruise if you want to explore a lot of places you haven't seen before but want to stay close to home, or indeed if you want to be based out of London.
Central Mediterranean
The Med is actually the second biggest cruising region, so a lot of the ships will move from the Caribbean into the Mediterranean.
The first of the Mediterranean cruises I recommend is a central Mediterranean cruise: these will go out of Barcelona or Civitavecchia (Rome). The advantage with these is you get to see a great slice of Europe, so you'll go to Barcelona and see all the beautiful Gaudi buildings; then you will often go to Livorno, so you can see the Leaning Tower of Pisa, or go to the beautiful city of Florence. And of course, you'll get to see all the beautiful parts of Rome. Plus, you'll normally have other places to see: you might go to Monte Carlo or Monaco, so you'll get to see a slice of different countries. You'll see Spain, you'll see France, you'll see Italy.
That definitely is a great cruise to do and it's worth considering as both Barcelona and Rome are major cruising ports and although both those countries suffered really badly through the whole virus and the pandemic, they will be focused on getting up and running and be ready to receive tourists again in 2021, and no doubt will also be very grateful for the support that they get during that time. Plus, there are magnificent, beautiful, historical places to go and see, so that's definitely one to consider.
Venice to Athens
My next suggestion is also linked to the Mediterranean and is one of the most magnificent cruises. The cruise that goes between Venice and Athens, or obviously though around Athens to Venice is really popular, so again, there's lots of choice. You obviously get to see the really historic and important city of Venice, plus the equally historic and important city of Athens. You also get to cruise down the Dalmatian Coast, and see places like Dubrovnik, which is great if you're a Game of Thrones fan, as some of it was filmed there. You might visit Split, you'll go to Kotor in Montenegro, which is a magnificent and beautiful. Plus, you'll visit some of the amazing Greek islands like Santorini and Mykonos.
This is a great itinerary to choose because you do get to see some beautiful and important parts of Europe.
Alaska
My seventh cruise choice is Alaska, which is a fast-growing and popular cruising region. In 2020, there was massive disruption to the whole Alaska season with lots of ports being closed, and certainly at the time of writing, we don't even know if there is going to be an Alaskan season. Alaska is a magnificent, absolute must-do place to go. You can cruise from as far away as San Francisco, which of course was closed to all cruises in 2020, also out of Seattle, Vancouver, and lots of different ports.
If you're going to Alaska for the first time, I would recommend taking a look at the Inside Passage cruise, because you visit all the famous places like Juno, plus you may go into Glacier Bay or go to see other glaciers depending on your cruise. You'll also go to Skagway and get a chance to go on the magnificent Skagway train. Depending on your cruise, you may go to more out of the way places if you go in a smaller ship, but however you cruise, Alaska would be one of those to think about and plan to do in 2021.
So, these are my tips around the seven cruises to look at as you head back cruising in 2021. Lots of you reading this will probably be looking at how you can use your future cruise credit, and these are the ones that I would focus on – the ones that I think will be up and running smoothly as we head through 2021. Hopefully, I shall see you on many of these cruises, because a lot of those, I'm looking at planning doing myself.
I have loads of videos about cruising, so why not watch another one of those right now.
Subscribe to Tips For Travellers YouTube Channel (click image):

Follow Tips For Travellers:
Subscribe to Blog via Email