Uniworld River Countess Reviews: Video Tours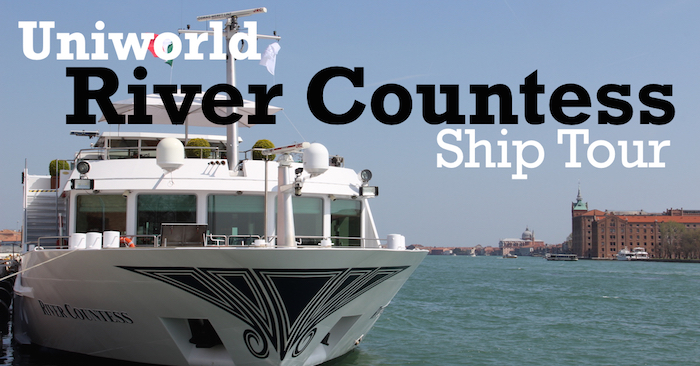 The River Countess ship is used by Uniworld to run their Venice and Northern Italy Gems river cruise through the cruising season. It is based out of Venice and also travels to the River Po so guests can visit places like Padua, Veriona, Bologna, Ravenna, Ferrara and Chioggia. I travelled as a guest of them and Titan Travel UK.
The ship is luxurious and provides and all-inclusive experience. The following is my video tour of the ship and also of the stateroom.
River Beatrice Ship Tour Video

River Beatrice Stateroom Tour Video

To find out more about the cruise see all my articles, photographs and videos at TipsForTravellers.com/Uniworld-Venice and to find out more about the itinerary, prices and book: click here