Travel like a local in Australia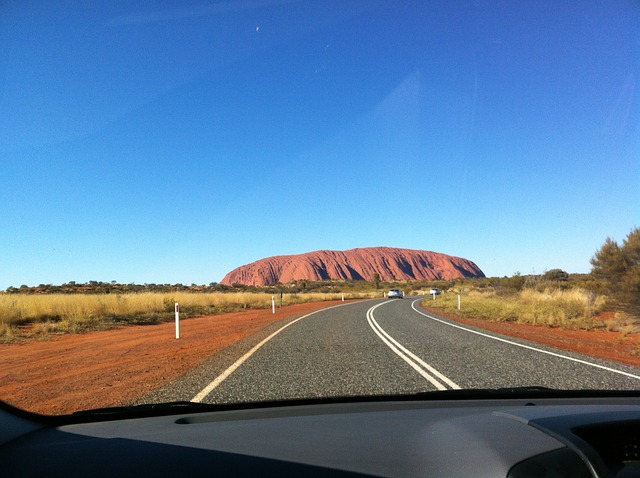 Stop drinking Fosters and quit watching that Crocodile Dundee DVD, there is a lot more to Australia than what people abroad may think!
Covering a total area of 7.69 million square kilometres, mainland Australia is the world's largest island, but smallest continent.
The stunning country is at the forefront of global destinations for people from the UK and Ireland to visit for holidays and working experiences. Thousands flock to the location for a great once-in-a-lifetime occurrence, as Australia is host to around 50000 kilometres of spectacular coastline, complete with islands, impressive beaches, edging reefs and long wandering drives. Those travelling can find millions of places to explore around the exquisite island continent.
Go explore
Sydney is a beautiful city that everyone must visit, bringing the best aspects of this world together. The ravishing features of the beach is seamlessly composed with the convenience of the city. Locals are always enjoying the benefits of the big city life, with the superior surroundings able to feed even the most intense shopping addictions and the most starved appetites.
Australian society is made up of people from a rich variety of cultural, ethnic, linguistic and religious backgrounds, and this is a defining attribute of modern Australian life and its surrounding scenery.
Queensland's Gold Coast is an iconic holiday destination which offers 70 kilometres of sun-drenched beaches, including the world famous 'Surfers Paradise'. Adventurers can body board at Burleigh Heads, paddle across the Gold Coast Seaway to South Stradbroke Island or learn to surf on North Stradbroke Island. All whilst getting into the glamour and excitement of the bars and nightclubs at the many cosmopolitan boutiques. The Gold Coast is also the gateway to some of Queensland's best natural attractions, where you can go whale-watching and island-hopping, or venture into the luxuriant rural areas of World Heritage-listed national parks and rainforests.
Great entertainment
To take a break from seeing the mesmerising sights available all over the country, visitors can delve into some of the different entertaining dimensions of this exotic land. There are dazzling casinos on hand, scattered over various miles of Aussie land, which people can witness some fantastically amusing gambling experiences.
Casino Canberra, SKYCITY Darwin, The Star and Adelaide Casino are only a few of the amazing casinos available for people to experience the enthralling games shown on many popular TV shows and blockbuster movies. Those wishing to take part in the famous casino games, like poker or roulette, may want to, firstly, get some gaming experience under their belt while staying in one of the country's breathtaking hotels. Sites like GamingClub.com feature all the famous games which are faced in Oz's betting outlets, meaning that visitors can get some helpful practise in before heading for the sparkling lights and tantalising showings of Australia's flamboyant casinos.
Once that's ticked off the to-do list, visitors can also visit the luxurious Australian Alps, which has uniquely Australian alpine views and year-round opportunities for outdoor adventures. Here, anybody can climb Mount Kosciuszko, Australia's highest peak, or go bike riding through wildflower-draped slopes. Kayak and white-water rafting are other past times, with clear glacial lakes and rivers an easy hike away. You can trek through three different states and seven separate national parks on the outstanding 650 kilometre Australian Alps Walking Track.