Fred Olsen Balmoral Fjords Cruise Live
From Sunday 3 May I will be cruising from Southampton to explore the gorgeous Fjords on board Fred Olsen Cruise Line's Balmoral ship. It will include stops in Stavanger, Bergen, Flam and Olden as well as cruising through various Fjords themselves. My first visit to the area was in 2012 and I was totally enthralled by its beauty. It was much more impressive and breathtaking than I had imagined it would be.
On this trip I am going to get to do some things I did not do last time, including visiting a glacier and riding on the historic Flam Railway. I will be cycling, hiking and touring. To keep up to date on the experience follow me on Tips For Travellers Instagram, Tips For Travellers Facebook and Twitter. Every day I will share some images and stories of the day.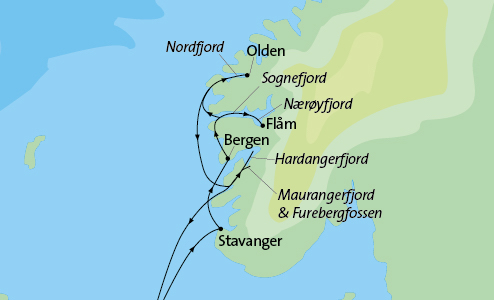 Also keep an eye on the Fred Olsen Tips For Travellers Page once I am back, as I be sharing all my photographs, video, articles and audio that come out of the trip.
Disclaimer: I am travelling as a guest of Fred Olsen Cruise Line on their 8-night Scenic Railway & Phenomenal Fjords cruise