11 Best Cruise Ship Cabins For 11 Different Traveller Types
Discover The 11 Best Cruise Ship Cabins For 11 Different Traveller Types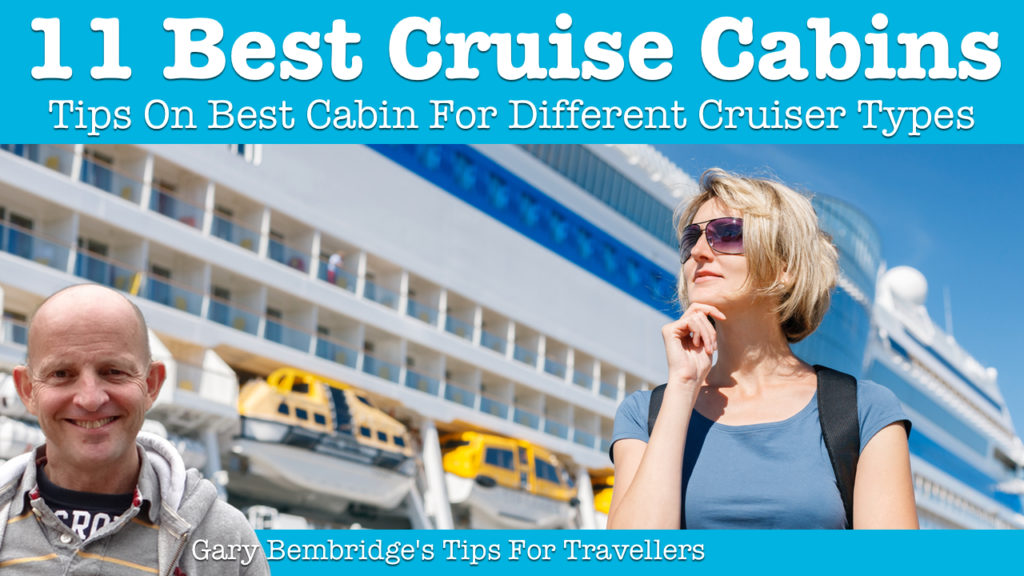 Discover the 11 best cruise ship cabins for 11 different types of cruise travellers. These are revealed in my video below. Learn which is the best cabin for your cruising vacation. These include for those seeking a quiet trip, are a party animal, looking for the lowest cost, worry about seasickness, are a solo traveller, family with young kids, family with older kids, looking for luxury, travelling with friends, need a quiet space to retreat to or use a wheelchair or have limited mobility.
Also discover the "perfect" cabin for everyone.!
Watch the video about the best cruise cabins
Watch the video on YouTube: https://youtu.be/IGynsPfmEes
Support Tips For Travellers and book your next cruise through CruiseDirect using this link: https://www.tipsfortravellers.com/cruisedirect . You will get the best and lowest price around. I get a small commission but you pay nothing extra.
If you enjoyed this post:
Subscribe to Blog via Email