Macau – Tips For Travellers Podcast #228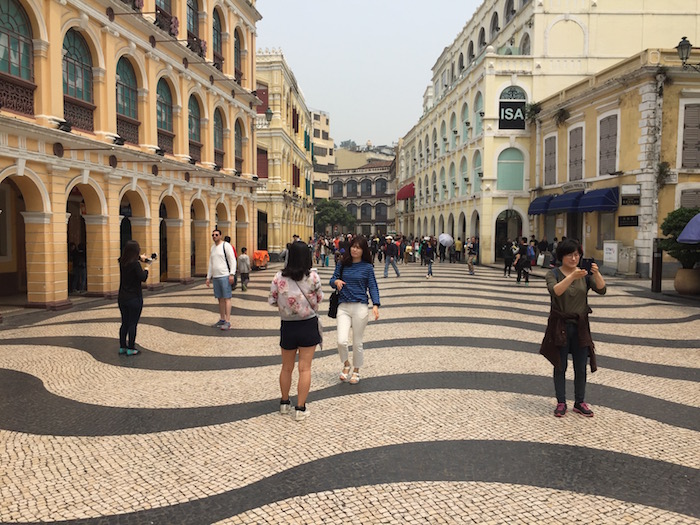 In this episode of the Tips For Travellers podcast Gary Bembridge visits Macau, close to Hong Kong, and the world's biggest gambling centre (having taken over from Las Vegas).
In this podcast you will hear an overview of the history and must-know facts as well as general tips for travellers and the must-see and do things while there, including:
Explore the Historic Centre of Macau, doing the self-guided "Footsteps into the Historic Centre", "Crossroads of China and Portugal" and "Marriage of East and West in St Anthony's Parish" walking tours.
Visit the Macau Tower.
Strolling around Old Taipa Village, doing the self-guided "Bygone days of Taipa Village" walking tour.
Explore Coloane with the self-guided "Nostalgia in Coloane" tour.
Visit Macau's museums, including some unusual ones!
Visit the Casino mega resorts. Some of the biggest in the world are here and see the City of Dreams "House of Dancing Water" show.
Try Macanese cuisine, especially the famous Lord Stow's egg tarts (based on the Portuguese "pasteis de nata".
Resources and links referred to in the podcast:
This episode was supported by DK Eyewitness Travel Top 10 Guides
After listening to the podcast and have any thoughts please leave a comment on Tipsfortravellers.com/podcast, email me or leave a review on iTunes.
Subscribe (and leave a review) to the podcast on iTunes, Google Play, Stitcher or TuneIn Radio.
Want to support the podcast? Consider becoming a Patron. Find out more at tipsfortravellers.com/patron
Listen to this episode…