Cunard Around-the-World Cruise Highlights Week 11: Yokohama to Okinawa
This is the story and highlights of week eleven of my around-the-world trip as travelled from Yokohama to Okinawa in Japan on Cunard's Queen Elizabeth. I travelled around the world in a 12-week trip that started in Southampton UK and ended in Hong Kong. Most of it on segments of Cunard World cruise, first on Queen Victoria and then Queen Elizabeth. This 12-part series covers the journey, experiences and tips – one for each week of the journey. This post covers week eleven, you can read the previous week ten here.
Around-the-World Week 11 ( : Yokohama to Okinawa)
Day 70 (20 March) Yokohama (for Tokyo)
Drawing the curtains this morning we faced the unattractive view of a dockside that was clearly a working port and not a cruise terminal. Cargo was dotted around the concrete slab, and there were no bands, excited locals or even stalls to welcome us. We had arrived at a round 6am in the midst of the sprawling Yokohama Port.
Yokohama is, much to my surprise, a massive city. The daily program told us it was the largest city in Japan by population – and all sources I looked at stated that Tokyo and Yokohama are the two largest cities in the country. It was slightly strange to digest as the two are basically connected – and it took us as long to get into the heart of Tokyo to the Ginza District on the tour bus as it did later in the evening on the shuttle bus into Yokohama (Although it was a Sunday and so we benefited from little traffic into Tokyo and did get caught up in an early evening traffic jam into Yokohama).
I was not sure how the around 400 people disembarking, and the equal number joining, were processed as there was no facility on the dock and there seemed to be busses taking them off to somewhere. We did not see where.
We had booked the Cunard "Tokyo On-Your-Own" excursion, which was a bus ride in and out of the city to the Ginza district. From there we used the Metro, which was very easy to use. I had downloaded the excellent Metro App, which worked offline (although there was free Wi-Fi in the stations). We went to the Senso-ji Temple complex (which was packed thick with visitors, but worth the trip), Tokyo SkyTree (the tallest viewing structure in the city and although it had International Visitor tickets we decided not to wait as it was packed and we would loose too much of the day waiting) and then headed to Subuya to see the famous busy intersection. We also tried out playing the crazy Japanese game of Pachinko (a cross between pinball and slot machines). It is noisy and great fun.  Despite having no idea how to use the machines I managed to win 5,000 yen. The tiny silver balls used to play in the machines came pouring out and then I had to cash them in to get a slip saying how many I had. This was converted into chips that I then had to take to another building to convert to cash. All to get a round the gambling rules!
On return to the ship we headed out to Yokohama and had a snack and explored a bit. The drop off was at the station, which could be used to take the train into Tokyo. It was near the large Ferris wheel, Aquarium and other entertainment activities.
The ship departed at some point around midnight. We missed that as the day had been busy and tiring, and so we had gone to bed fairly early.
Day 71 (21 March) At sea en route to Osaka
This was a restful day at sea after the busy day in Tokyo. I spent ages lazily sorting out the many photographs I have taken on this leg of the trip. Japan has proved to be so different and fascinating and I keep taking pictures.
You can see photographs from the trip at: https://www.flickr.com/photos/tipsfortravellers/albums/72157665311974682
Day 72 (22 March) Osaka (for Kyoto)
A whirlwind of a day that was full of activity and fun – from waking up to bedtime. I woke up just after 7am as we steamed into Osaka. This was a maiden call for the Queen Elizabeth and indications were that the welcome would be even more effusive than in the other ports (which, as I have spoken about, throughout Japan has been enthusiastic and friendly). As we sailed into the city I could see clumps of people along the banks and a tugboat waiting. As we came closer it began to blast streams of water into the air to celebrate our arrival.
The cruise terminal came into view and I could see hundreds of people lined up along the walkways and public areas of the Tempozan Pier. A brass band struck up as we came close, a large troupe of youngsters were enthusiastically dancing and clapping. People waved enthusiastically as we manoeuvred into place. I could see most of the balconies on the ship had guests on them waving back, alerted to the welcome by the cheerful music. The band was joined by a few mascots that danced and waved. The thrill of arriving in Osaka with people there to greet us proved to set the mood for a fantastic day.
Osaka is the second largest city in population during the day in Japan, but third to Tokyo and Yokohama at night. So it is a vast city with a lot of business activity that draws commuters into it. The centre of the city is modern with many tall contemporary looking buildings. The motorway network runs on elevated roads high in the air among them.
My only regret was that we did not have an overnight in Osaka as we were going on an all day trip to Kyoto.  The city had arranged many activities in Osaka all day and from the little I saw made me want to see more of the city. And to show support for the effort they had gone to.
Osaka Port Activities
The Tempozan Port is new and modern. It has been developed as an entertainment hub that attracts locals with a vast aquarium (that people who went to raved about), one of the world's largest Ferris wheels, a Legoland Discovery centre and restaurants. In addition the port had laid on events like Kimono dressing up, a tea ceremony, classic car exhibition (from the nearby Glion Class Car Museum), a ceremony to mark the Inaugural Visit and an adults-only evening at the Lego centre. Discounts had been arranged when showing the cruise card at the attractions and at major stores in town. They had arranged free Wi-Fi in a special room in the terminal as well as a stall selling metro and train tickets. A special festival called "Traditional Festival in Osaka" with dancing and floats also took place.
On our return from Kyoto, as the ship only departed at 10.30pm, we got a chance to ride the Ferris Wheel. It was a fairly scary ride as the cabins are small and moved about quite a bit.
Kyoto
We had booked a full-day tour to Kyoto, which lasted from 9.15am until 6.45pm. The transfer took one and a half hours. The visit was fascinating. Kyoto is full of Buddhist Temples, Shinto Shrines and other historic buildings. We visited the Golden Pavilion, probably the most famous and stunning Buddhist temple, which was stunning, the Nijo Castle (Shogun home), which was sprawling and amazing and one of the large Shinto Shrines with spectacular gardens and then a multi-storey Japanese craft and souvenir shop (where we spent a lot on lacquer boxes!).
More change
Another 400 guests left and a similar number joined the ship in Osaka. This meant that close to 60% of the ship churned over the last two stops.
Departure from Osaka
Despite our late departure, which was around 10.45pm, there were hundreds of people at the pier to say goodbye. They cheered as the ship pulled away from the pier and the horns blasted, waving and shouting goodbye as we left. It was a great experience and a city I want to see again.
Day 73 (23 March) At sea en route to Hiroshima
Norovirus
Last night a letter from the Captain was left in our cabins that one does not want to see when cruising. It started "I would like to advise you that unfortunately over the previous 24-hours we have seen an increase in the number of reported cases of gastrointestinal illness. We suspect that the virus may have been inadvertently introduced on board by embarking guests. Norovirus, as you are now aware, is extremely contagious and easily transmitted from person to person, especially if meticulous attention is not paid to personal hygiene".
First thing in the morning the Captain broadcast into all ship areas about the issue and stressed the need for diligence and frequent hand washing, and said that other measures and precautions had been put in place.
There were visible changes to the ship operations to try and contain the virus. For example self-service in the Lido was removed. Guests could not pour their own tea and coffee and staff would serve food on plates. Items that were already on plates (e.g. Desserts) could still be picked up from open choice but items that required the use of tongs could not. The Lido alternative restaurant option was closed in the evening, I assume to allow staff to manage service in the regular buffet.
Additional cleaning was evident all around the ship to constantly cleanse surfaces. The doors of the toilets in public areas were left open, as I have seen on other ships with the same issue to cut touching of handles and to keep fresh air circulating.
Day 74 (24 March) Hiroshima
Another Maiden Port and there was excitement around our arrival, with a helicopter circulating as we approached the port. Quayside a large hall contained food stalls and vendors to cater as much for curious locals (who thronged through the day to see the ship) as passengers. Displays of local dancing and other activities were held on the small stage, and the area had the feel of a garden fair about it. The free and fast Wi-Fi being a big attraction for the crew and guests!
It was a bright but cold day as we headed out on our excursion. We stopped briefly at the Atomic Bomb Dome, the iconic remains of the building destroyed by the bomb that was dropped here in 1945. The large Peace Park and Museum is dedicated to the event, the first city where an atomic bomb was used in warfare. We then went on a short, but satisfying, "Bullet Train" journey to experience the renowned Japanese transport system. The carriage felt dated but the ride was comfortable, smooth and quiet – and very fast. I only really appreciated just how fast when we got off at the station and another train passed through on the other platform.
We then visited the 700-year old Kintai Bridge, an unusual and pretty wooden bridge of arches, explored the Kikko Park, which has original Samurai Houses and a shrine before heading for a Japanese lunch and returned to the ship.
I would liked to have headed back into town to visit the Hiroshima museum, but the Shuttle bus ride from the port (which was in the working port a distance from town) would have made it a bit rushed by the time we returned, so did not.
Day 75 (25 March) At sea en route to Okinawa
Picture: XXX
Code Red remains across the ship and the Captain did a further address saying that although the rate of reported cases is falling it is still an issue. So the changes put in place and the extra work for the crew remained. It was not clear how large or widespread the outbreak was, and this was not shared. From among the people we had met during the voyage we bumped into one man who had been on a tour with us in Kyoto that said he had suffered and been isolated until this evening, and in our restaurant one of the German gentlemen at a table of four stopped coming to meals.
Those disturbing signs that one's cruise is coming to an end stated to appear with a form offering transfers to the airport or hotels in Hong Kong. We decided to book a transfer as the chaos that is likely to be at the Ocean Terminal is something to try and avoid, so we hoped by booking an early transfer (8:30) we may be able to get off the ship before it happened.
As a Queens Grill and a Diamond level guest we would get off towards to start of disembarkation anyway but with the clogged up traffic we had on arrival, having a car waiting (and with all the cases seemed like a better idea). If we did not have four cases and hand luggage I would go for self-disembarkation as that starts first and means getting off and grabbing taxis without having to wait for bags to be taken off the ship. It was just not possible this time.
We also had to complete and submit our Hong Kong arrival and departure forms that will be used to process us.
Day 76 (26 March) Okinawa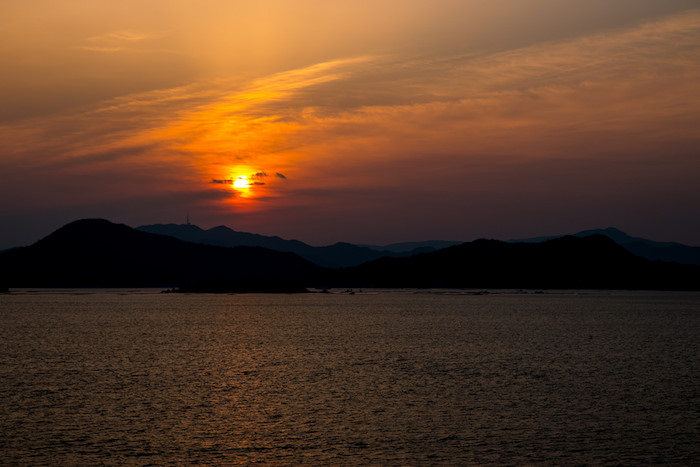 Another Japanese port and a further Maiden Call. We had decided to not go on a tour and just take the free shuttle bus into town and explore the Main Street (which was a long area filled with tourist shops).
Okinawa was the scene for a violent and bloody battle towards the end of World War II where over 200,000 soldiers and civilians died in a three-month ordeal through fighting, starvation and suicide. The Japanese Naval Headquarters were underground and the leadership blew themselves up and not surrender. The town was destroyed through the battles and so the town is all new, although the castle complex was recreated in 1992.
We had to do a face-to-face immigration check on board with the Japanese authorities, and our passports were retained for the ship to process our Taiwan and Hong Kong entry.
The journey continues
Keep following the trip with the week twelve article (to come) and get all the content from the trip at tipsfortravellers.com/bigtrip2
If you enjoyed this article, please follow Tips For Travellers on: